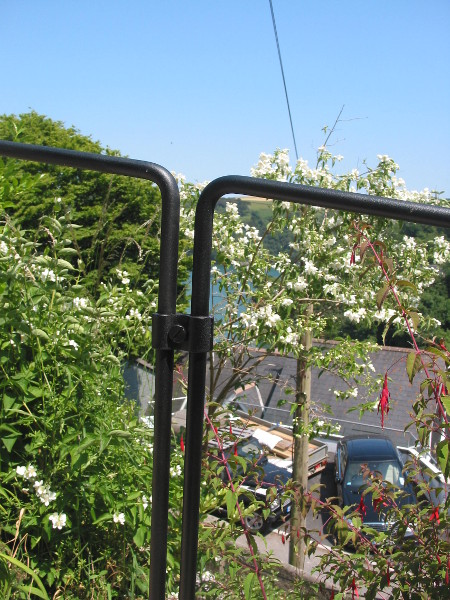 .
A set of simple handrails for one of Dartmouths' many steep gardens
Initial idea/concept;         customer/jcb

Design;                             jcb
Detailing                            jcb
Executed                          jcb (john churchill)
Customer feedback;      "the work you did for us was superb. Designing a solution for the railings to go up our steps was not at all straightforward. The result was creative and classy".