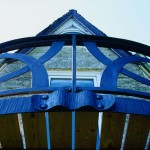 I have been fortunate to receive a wide variety of commissions over the years. Some of these are illustrated here.
At the bottom of each entry there are outline credits concerning the design and manufacture of the work shown.
These are not intended to be definitive, exclusive or precise, as nearly all of my commissioned work is collaborative to some degree, but merely to acknowledge the various inputs of different parties.