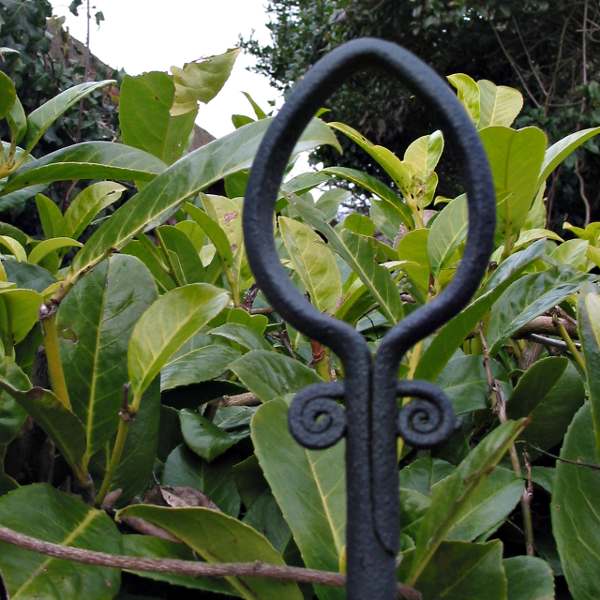 .
Entrance and garden gates and low balustrades.
This job involved one set of double gates and a small pedestrian gate as well as a number of low balustrades in the garden behind the house.
The main finials of the gates, one of which is illustrated above, were derived from a 1930s stained glass detail in the front of the house;
Out with the old and in with the new;
Main Gates;
Pedestrian gate;
The balustrades were designed to echo the form of the stone balusters with which the back of the house and the boundaries of the garden were decorated.
A simple arrangement of shaped flats  provided a good and  economical solution,
Initial idea/concept;         customer/jcb
Design;                              jcb
Detailing                            jcb
Executed                          jcb (john churchill)